Influenza (flu) can sometimes be confused with the common cold, but having the flu is usually much worse than having a cold. Read more about cold vs flu. You can be infectious for about a day before symptoms appear.
You are likely to have a combination of symptoms including:

muscle or body aches
fever (a temperature of 38°C or higher)
chills
headache

sore throat
cough
runny or stuffy nose

stomach upset, vomiting, diarrhoea.
Symptoms can last 1–2 weeks, a cough may last longer. It will probably be a few weeks before you feel like you've fully recovered.
Up to 80% of people don't have symptoms but can still pass their flu on to other people. If you do get symptoms, they can come on suddenly and usually mean you are too sick to work, play sport or take planned holidays.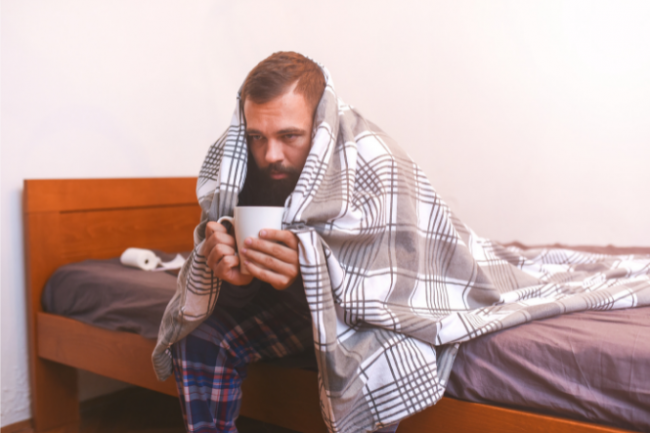 Image credit: Canva