Haemophilus influenzae bacteria live in the nose and throat of most healthy people without causing illness. The bacteria are easily passed from person to person by coughing, sneezing and close contact. Not everyone who catches or carries the bacteria gets sick. If the bacteria get into other parts of your body, it can cause infection.

The infections can range from minor infections to serious diseases. They include:
ear infections
pneumonia (infection of your lung)
meningitis (infection of the covering of your spinal cord and brain)
epiglottitis (windpipe inflammation which can lead to trouble breathing)
osteomyelitis (infections of your bones and joints)
bacteraemia (blood infection)
cellulitis (skin infection).
The time between exposure and feeling symptoms (the incubation period) of haemophilus influenzae disease is uncertain, but may be as little as just a few days.
Vieo: Hademophilus influenzae type b

Click the image below to visit the website, scroll down to see the video, then click play.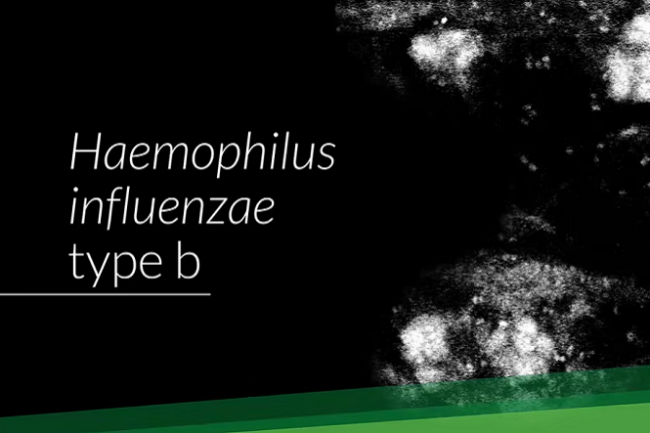 (external link)