Formoterol is used to improve breathing problems caused by asthma and COPD and to prevent them from recurring. It eases symptoms such as wheezing, coughing and shortness of breath. Formoterol works by opening air passages in your lungs to make breathing easier.
Formoterol must be used every day. It is a long-acting bronchodilator, which means that it works throughout the day. It reduces your symptoms over the long term.
For asthma, formoterol should be used together with other medicines called corticosteroids or preventers such as beclomethasone, budesonide or fluticasone.
In New Zealand formoterol is available in different brands and inhaler devices:
Oxis turbuhaler
Foradil (capsules with an Aerolizer inhalation device).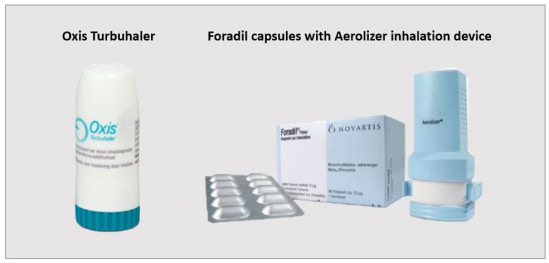 Foradil contains the active formoterol powder in a capsule form, which is for inhalation only. The powder from the capsule is breathed into the lungs using the aerolizer inhalation device provided.
Do not swallow the capsules — they must be used by inhaling the contents of the capsule with the Aerolizer inhaler. Using an inhaler device enables the medicine to go straight into your airways when you breathe in. This means that your airways and lungs are treated, but very little of the medicine gets into the rest of your body.