Tendinitis can be caused by an overuse injury when playing a sport (eg, repetitive jumping or throwing) or by sudden, sharp movements. It can also be caused by repetitive activities (eg, hairdressing, decorating, typing) or having poor posture when sitting or standing at work. This is also known as a repetitive strain injury (RSI).

Some common names for tendinitis affecting different areas of the body include:
tennis elbow

rotator cuff tendinitis (pitcher's shoulder, swimmer's shoulder)

jumper's knee

Achilles tendinitis (see image below).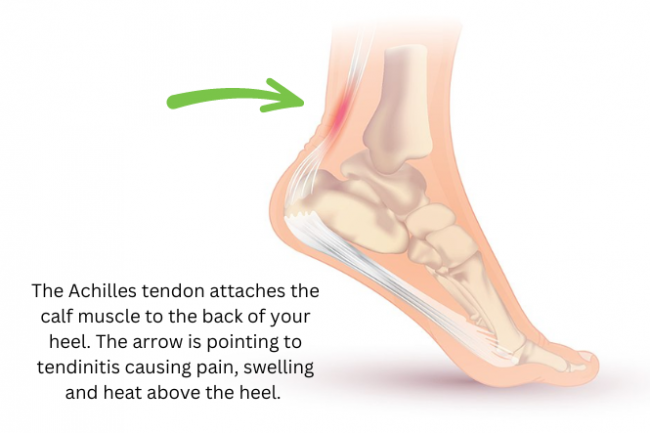 Image credit: Injury map(external link) – free human anatomy illustrations