Melanoma is a type of cancer that begins in your skin's pigment cells, known as melanocytes.
Melanocytes produce a brown-coloured pigment called melanin. This gives skin its colour. When melanocyte cells group together in the skin they can form a mole.
Most moles are harmless. However, sometimes the melanocytes in them begin to grow and divide in an uncontrolled way and form a melanoma.
Melanoma is the most serious type of skin cancer and it can spread quickly. It is treatable if it is caught early, but if the cancer spreads to other parts of your body, it can be life-threatening.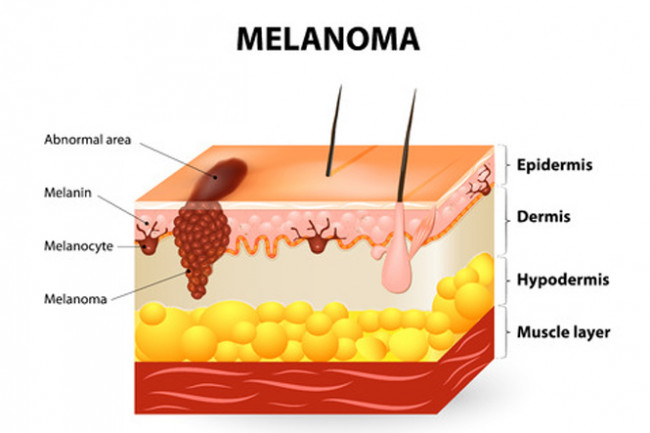 Image: 123RF