An echocardiogram (echo) is a type of ultrasound (oro ikeike) test that uses high frequency sound waves to examine the structure and functioning of the heart.
The ultrasound waves are turned into moving pictures of your heart that can be seen on a screen and are recorded so your doctor can watch.
An echo gives your doctor information about how well your heart pumps and whether your heart valves are working properly.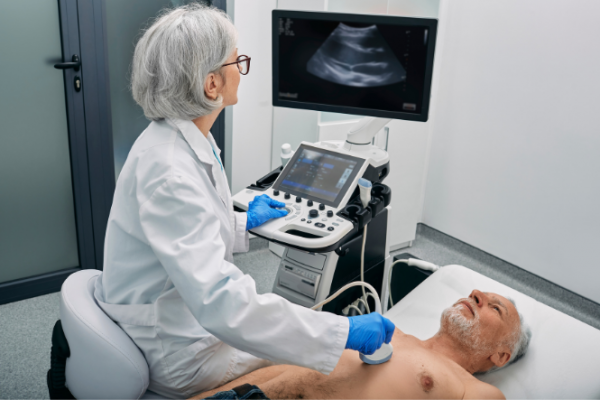 Image credit: Canva