A knock to your head or face can also cause more serious injuries
Seek emergency help if:
clear fluid is trickling from your nose (call 111 for an ambulance as you may have a serious head injury)
you have a severe headache, neck pain or a stiff neck – especially if you have numb or tingling arms, blurred or double vision, or other symptoms of a severe head injury, such as loss of consciousness or repeated vomiting.
See a doctor quickly if you have:
a nosebleed that won't stop
a cut or graze over your nose
a blood clot or swelling inside your nose between your nostrils. This may be a septal haematoma, which needs to be drained straight away.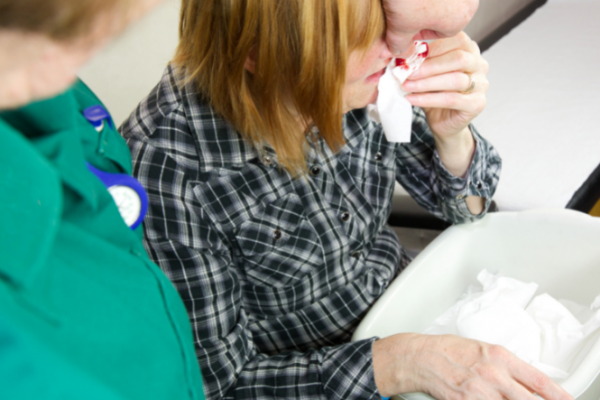 Image credit: Canva