Parkinson Exercises Tablet
By European Foundation for Health and Exercise

Get the app from



Clinical review





Read a clinical review of this app.

Security and privacy
Does the app:

collect medical information: No
require a login: No
have password protection: No
have a privacy policy: No

Read more: safety tips around health apps
Cost
Free
What does the app do?
The app is designed to be used by people with Parkinson's Disease and other forms of Parkinson's as well as therapists working with patients as a source of advice and instructions for daily exercise and movements. The app is essentially a series of short educations videos (not really 'exercises') that describe techniques for improving walking for people with Parkinson's.
For the complete app description, go to App website(external link) , Google Play(external link) and iTunes(external link) or for a detailed review, see Reviews.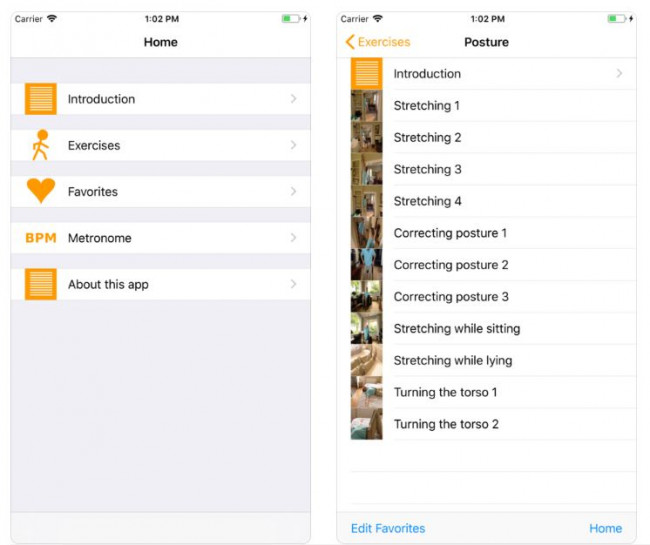 PROS
CONS

✔ Clear videos with generic but clear advice on how to improve some aspects of gait impairment, some functional transfers and a few range of movement exercises for Parkinson's.

✔ There is also a lengthy document outlining some options and advice for cardio vascular exercise ('conditioning') and relaxation.

✔ Fine for some general advice and starting point for those wanting more information on how to self manage.


✘ The name of the app is misleading. Most of the videos are not of 'exercises' but are short education videos that describe walking techniques.

✘ There are no dose recommendations at all.

✘ Videos are mostly of 'strategies' with added advice on how to manage some common problems (freezing, bed mobility, sit to stand).

✘ Advice is very generic and 'one size fits all' approach means likely to be relevant only a subset of people with Parkinson's (early to mid disease stage with mild/mod gait problems).

✘ This is about as useful as a simple brochure about Parkinson's but some of info is out of date.
Review details
Date of review: June 2019
Platform reviewed: Android
Version: 1.0.1
Download size: 5.7 MB
Updated on: 2 July 2013
Related topics
Parkinson's overview | Mate pākenetana
Parkinson's apps
Consumer guide: how to choose a health app
Clinicians guide: how to choose a health app
NZ health app library
App developer: If you are the developer and would like to provide updated information about this app, please email the app library manager at
hello@healthify.nz
Disclaimer: Healthify's app library is a free consumer service to help you decide whether a health app would be suitable for you. Our review process is independent. We have no relationship with the app developers or companies and no responsibility for the service they provide. This means that if you have an issue with one of the apps we have reviewed, you will need to contact the app developer or company directly.