Pain toolkit
Developed by patients for patients. Provides an array of tools, videos and useful resources. Find out more here(external link).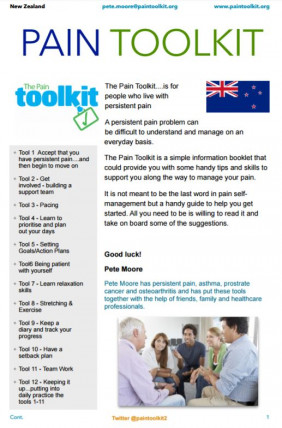 (external link)
Pain toolkit game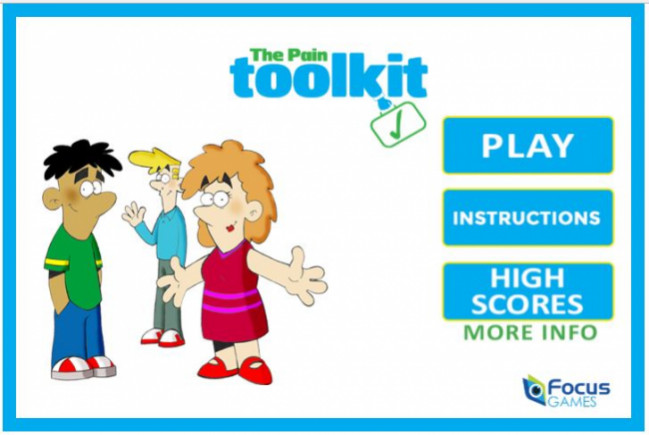 The pain toolkit team have also created a fun game you can play. Visit the website.(external link)
NOTE: This may take a few seconds to load.
Videos
Tool 1: Acceptance
(Pete Moore, 2017)
Tool 2: Get involved and start building a support team
(Pete Moore, 2017)
Tool 3: Pacing
(Pete Moore, 2017)
Tool 4: Learn to prioritise and plan out your days
(Pete Moore, 2017)
Tool 5: Setting goals and action plans
(Pete Moore, 2017)
Tool 6: Be patient with yourself

(Pete Moore, 2017)
Tool 7: Learn relaxation skills
(Pete Moore, 2017)
Tool 8: Stretching and exercise
(Pete Moore, 2017)
Tool 9: Keep a diary and track your progress
(Pete Moore, 2017)
Tool 10: Have a setback plan
(Pete Moore, 2017)
Tool 11: Teamwork and action planning
(Pete Moore, 2017)
Tool 12: Keeping it up and being more resilient
(Pete Moore, 2017)
Related topics