Most often pulmonary embolism is caused by blood clots that travel to the lungs from the deep veins of the legs. Rarely, the clot can come from another part of the body.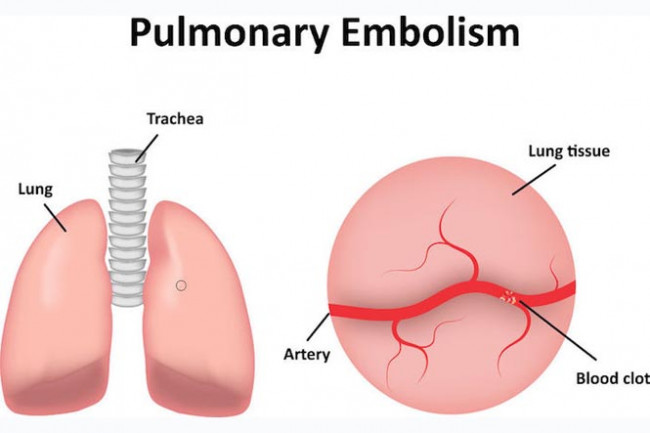 Image credit: 123rf
Blood clots that form in the deep veins of the body are known as deep vein thrombosis (DVT). They often develop after long periods of inactivity, such as when you are immobilised after surgery or illness.
Sometimes blockages in the blood vessels are caused by substances other than blood clots, such as:
fat from the marrow of a broken long bone (example, from a fracture)
air bubbles (example, from injections or surgical procedures, scuba diving or injury to the lung)
part of a tumour.