Diabetes is a condition where the level of glucose in your blood is too high. Diabetes often does not have symptoms so some people may have diabetes before becoming pregnant and not know it, or some people develop diabetes during pregnancy.
Pre-existing diabetes: Some people have diabetes before becoming pregnant, but didn't know. This is likely to be picked up during the first antenatal screening tests, usually before 20 weeks of pregnancy – see the section on HbA1c testing below. After the baby is born, you will still have diabetes. Read more about what you need to know about pregnancy if you have diabetes.
Gestational diabetes: Some people, who didn't have diabetes before they were pregnant, develop diabetes during pregnancy This is usually picked up with testing between 24 and 28 weeks of pregnancy. Gestational diabetes usually goes away after your baby has been born, but often occurs again in future pregnancies. It may also put you at higher risk of developing diabetes in later life. Read more about gestational diabetes.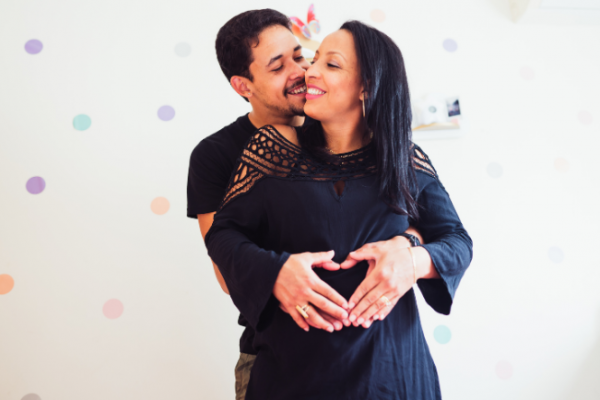 Image credit: Canva