The pelvic floor muscles are a layer of muscles stretching from your pubic bone at the front to your tailbone at the back. They form the floor of your pelvis and support the pelvic organs.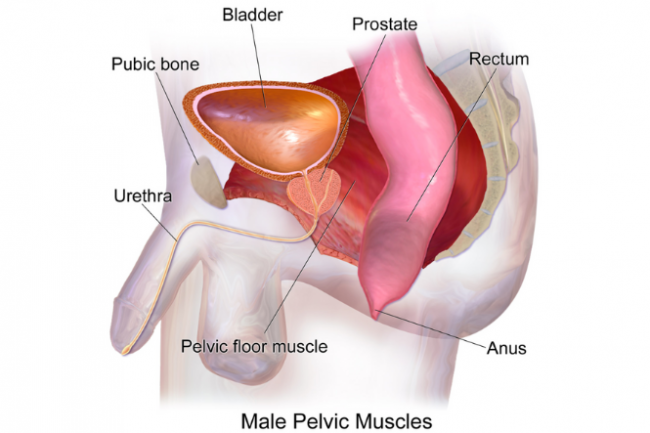 Image credit: BruceBlaus wikimedia
Your pelvic floor muscles help:
gain and maintain an erection
support the pelvic organs (bladder and bowel)
maintain bladder and bowel control and help prevent accidents
control problems such as frequency and urgency
empty your bladder and bowel
contribute to core stability.