Molluscum contagiosum is usually painless but can sometimes be itchy, especially if the lumps get infected.
The lumps usually appear about 2–3 months after infection and can persist for 6 months to 2 years.
Most molluscum infections clear up within 1 year but some people find they get recurrences.
Molluscum contagiosum is often associated with surrounding dermatitis (inflammation of the skin), in which case the affected skin becomes pink, dry and itchy.
As the lumps resolve, they become inflamed, crusted or scabby for a week or two.
People with a suppressed immune system may have problems with molluscum contagiosum being widespread and may need further treatment.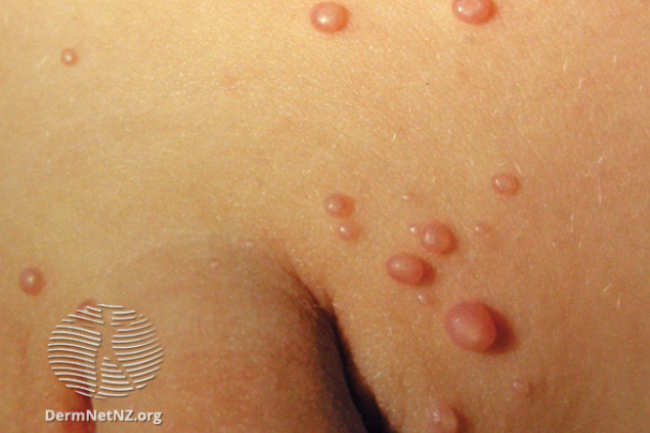 Image credit: DermNet NZ