The common symptoms of period pain are pain and cramping in the lower tummy.
The pain can be dull, throbbing or cramping.

It may be anywhere from mild to intense.

You might feel it in your back and thighs too.

The pain may start 1–3 days before your bleeding, is usually worst a day after bleeding starts, and gets better after 2–3 days.
You may also get:
headaches

nausea (feeling sick),

vomiting (being sick)

constipation (difficulty passing poo)

diarrhoea (runny poo)

tiredness.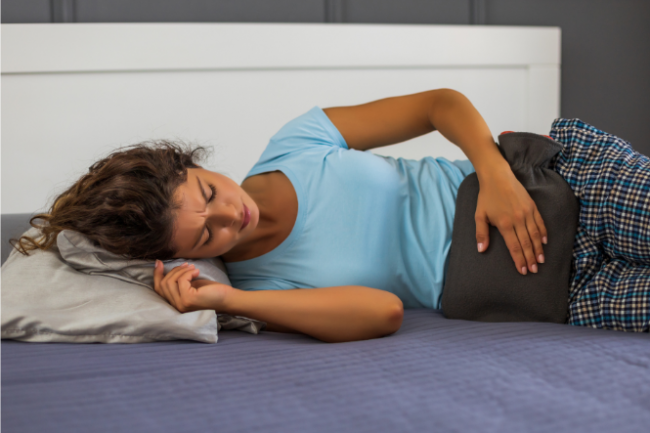 Image credit: Canva