A corn is a small round area of skin that has become hardened because of pressure or friction. It can push inwards into deeper layers of skin which makes it painful.
Hard corns generally form on the tops of toes or edges of outer edge of the little toe. They are yellow in colour.
Soft corns sometimes form between toes and stay soft due to sweat. They tend to be paler yellow or white and can get infected.
Seed corns are little seed-sized bumps that can develop on the ball of the foot or the bottom of the heel. You may get just 1 or a cluster of them. They can be painless or painful.
A callus is a larger area with a less well-defined edge. They tend to form on your hands or under your foot, typically just behind your toes, where you put walking pressure on the bones. They are not usually painful.
Calluses and corns are not caused by a virus and are not contagious (not passed from person to person).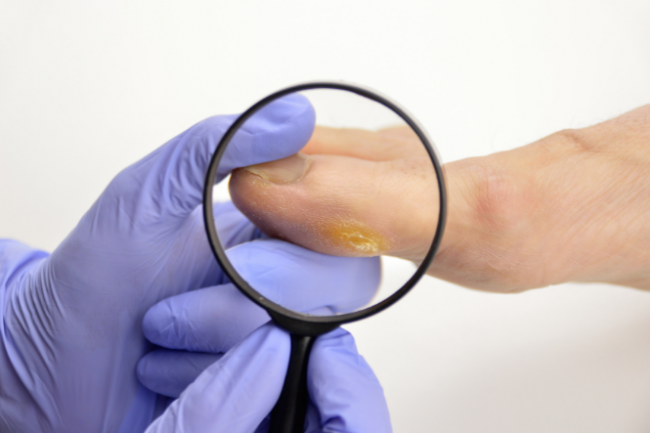 Image credit: Canva