There are different types of warts. These look different and appear on different parts of your body.
Common types of warts include:
common warts
plantar warts, also known as verrucas
plane warts
filiform warts.
| | |
| --- | --- |
| Name | Location and appearance |
| Common warts | Common warts are usually found on the backs of your fingers or toes, around your nails and on your knees. They sometimes look like a tiny cauliflower. |
| Verrucas or plantar warts | Verrucas or plantar warts are found on the soles of your feet. They grow into your foot and can be quite painful when you stand or walk. |
| Plane warts | Plane warts have a flat surface. They are often found in clusters and tend to appear in a line. They are most commonly found on your face, hands and shins. |
| Filiform warts | Filiform warts are on a long stalk like a finger or thread. They commonly appear on your face. |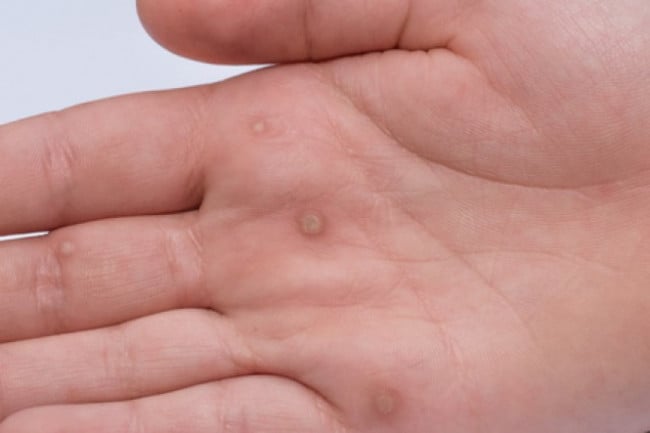 Image credit: DermNet NZ
See more images of warts on the DermNet NZ(external link) website.