The kidneys make urine all the time. A trickle of urine is constantly passing to the bladder down the ureters, the tubes from the kidneys to the bladder. You make different amounts of urine depending on how much you drink, eat and sweat.
The bladder is made of muscle and stores the urine. It expands like a balloon as it fills with urine. The outlet for urine, the urethra, is normally kept closed. This is helped by the muscles beneath the bladder that sweep around the urethra, the pelvic floor muscles.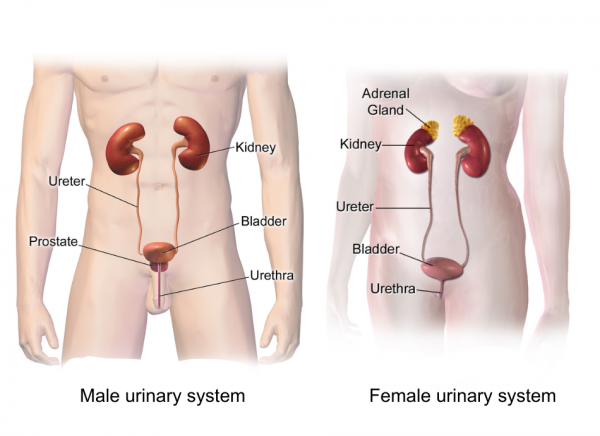 Image credit: Wikimedia Commons
When a certain amount of urine is in the bladder, you become aware that the bladder is getting full. When you go to the toilet to pass urine, the bladder muscle squeezes (contracts) and the urethra and pelvic floor muscles relax.
Complex nerve messages are sent between the brain, the bladder, and the pelvic floor muscles. These tell you how full your bladder is, and tell the right muscles to contract or relax at the right time.