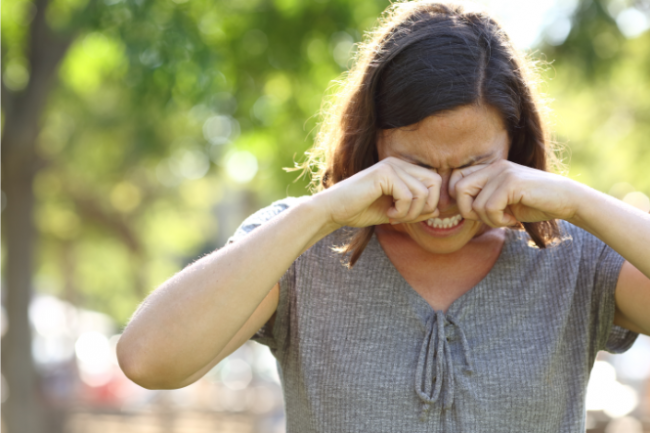 Image credit: Canva
Allergic conjunctivitis usually affects both eyes. Symptoms can include:
itchy, watery eyes
puffy eyelids and swelling of your eyelids
the white of your eyes looking red or pink
sore or burning, gritty, irritated eyes
other allergic symptoms such as the suddenly getting a blocked or runny nose
in severe cases, your conjunctiva (the

tissue that covers the surface of your eyeball)

may swell, which is known as chemosis.
Your vision isn't usually affected by allergic conjunctivitis. However, if you are constantly exposed to an allergen and have long-term allergic conjunctivitis, your vision may become reduced. You may also develop large red bumps in the inner lining of your upper eyelid, known as papillae, and your cornea may be damaged by long-term inflammation.