Yes! You've come to the right place ‒ Health Navigator NZ is now Healthify He Puna Waiora
Low on data? Visit zero.govt.nz then click on our logo to return to our site and browse for free.
Key points about eye drops
Eye drops are used when the medicine needs to work directly in your eye to relieve or treat eye conditions.

Eye drops are not the easiest of medicines to administer. To get the most benefit, you need to use the correct technique.

Read and watch videos on how to use eye drops.
Take note of this general information before you use your eye drops.
Avoid contact lenses: Do not use eye drops while you are wearing contact lenses. Remove contact lenses before use and do not replace until 15 minutes after using the drops. For some eye drops, it is best to avoid wearing contact lenses during treatment as the drops can damage your lenses. Check with your pharmacist or optometrist.
Using more than one eye medicine: Use different eye drops at least 5 minutes apart. If you are using both drops and eye ointment in the same eye, always use the drops first and wait 5 minutes before applying the ointment.
Avoid contamination: Take care not to touch your eyelids, fingers or any other surface with the dropper tip of the bottle. To keep the drops free from germs, keep the eye drop bottle tightly closed when not in use.
Eye drops are not the easiest of medicines to administer. To get the most benefit, you need to use the correct technique. This makes sure you get the right amount of medicine into your eye. Below is a technique to help with applying your eye drops. Ask your healthcare provider to show you if you need assistance.
Wash your hands with soap and water.
Shake the bottle gently.
Remove the cap from the bottle.
Tilt your head back and look at the ceiling – you can sit or stand.
Hold the bottle between your thumb and forefinger and bring the bottle up to your eye.
Pull down your lower eyelid with your little finger.
Hold the bottle above your open eyelid and squeeze it so that 1 drop falls onto your eye. If the eye drop misses your eye, try again.
Do not let the tip of the bottle touch your eye.
Immediately after putting in the eye drops, apply gentle pressure to the tear duct, where your eyelid meets your nose.
Hold the tear ducts closed for 1 or 2 minutes before opening your eyes. This will give the drop time to be absorbed into your eye, instead of draining into your nose.
Repeat on the other eye, (if both eyes are affected).
Replace the cap on the bottle.
Wash your hands with soap and water.
If you are not able to put the drops in yourself, ask a family/whānau member or friend to help you. Let your doctor know if it is too difficult for you or your whānau to use the eye drops.
(Moorfields Eye Hospital NHS Foundation Trust, UK, 2014)
Applying eye drops in babies and children can be tricky. You may need help from another adult. The following steps are a guide:
Reassure your child that this may feel a bit uncomfortable but that it won't hurt. Some drops may sting at first, but this goes away quickly.
You can wrap babies and small children up in a blanket to keep them still.
It's best if your child is lying down.
Wash your hands with soap and water.
Shake the bottle gently.
Unscrew the cap.
Older children: Gently lower the eye lid and squeeze the bottle so that 1 drop falls into the pocket between the eye and eyelid.
Small children and babies: Place the eye drop into the inner corner of the eye.
If you think the drop didn't go into the eye, you can repeat the process, but do not try this more than twice.
Do not let the tip of the bottle touch the eye.
Ask your child to keep their eye closed for as long as they can – 5 seconds if possible.
If your child needs the drops in both eyes, repeat in the other eye.
Replace the cap on the bottle.
Wash your hands with soap and water.
More detailed information: How to give medicines – eye drops Medicines for Children, UK
Some eye drops need to be kept in the fridge, while others can be kept at room temperature out of direct sunlight. Always keep out of reach of children. Read the label on your medicine or ask your pharmacist how to store your eye drops. Return any left-over eye drops to your pharmacy who can dispose of them safely.
All eye drops have an expiry date for use after opening. This is the length of time it is effective and safe to use them. There are 2 types of eye drops – eye drops with preservatives and preservative-free eye drops. They have different expiry dates. Always check the packet for the expiry date or ask your pharmacist about this.
Eye drops with preservatives
Preservatives discourage the growth of bacteria after the bottle has been opened. Therefore, these bottles contain more than 1 dose (multi-dose) and usually have an expiry date of about month after opening, although some have longer expiry dates.

Write the date that you open the bottle on the label so you will know when it is time to get rid of it. Do not use after the eye drops have expired as because they can become contaminated quickly. Unwanted bacteria can cause serious damage to your eye.

The preservatives can irritate some people's eyes and preservative-free eye drops may be more suitable.


Eye drops without preservatives

Preservative-free eye drops usually come in single-dose vials. Each vial is used once and then discarded.
Do not let anyone else use your eye drops.
Do not use anyone else's eye drops.
Some eye drops sting or irritate for a short while and some people may be allergic to some eye drops.
Tell your doctor if your eyes feel worse after using an eye drop.
Did you know that you can report a side effect to a medicine to CARM (Centre for Adverse Reactions Monitoring)? Report a side effect to a product(external link)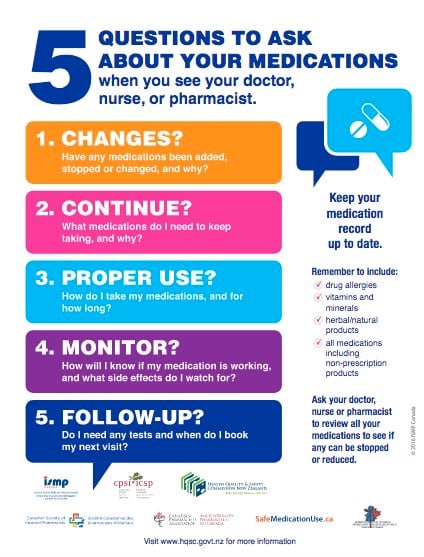 Credits: Sandra Ponen, Pharmacist. Healthify is brought to you by Health Navigator Charitable Trust.
Reviewed by: Maya Patel, Pharmacist, Auckland
Last reviewed:
Page last updated: