Aki Hauora
By University of Otago
Features


Learning tool
Interactive game
Education and information

Get the app:




Country of origin

New Zealand

Security and privacy
Does the app:


collect medical information? No
require a login? No
have password protection? No
have a privacy policy? Yes
require internet access? No

Read more safety tips around health apps.
Cost
Free
What does the app do?
Aki Hauora app is a fun, easy to use game app and learning tool to teach health professionals to learn health-related te reo Māori terms. It is useful if you want to expand your knowledge of te reo so you can understand more language that a Māori patient may use, such as names for body parts or conditions, without needing to ask for a translation.

The idea of the interactive game is that you start in your waka at the bottom of the country at Rakiura (Stewart Island) and paddle your way up the country by successfully answering enough questions at each increasingly complex level to progress to the next landmark. Get too many questions wrong and you will be swallowed by a taniwha (water monster) and have to start that level again.

The first stages of the game begin with easier words relevant to people's health such as kai (food), pakaru (broken) and moe (sleep). Later stages test players on less common words, including disease names such as mate pukupuku (cancer) and mate pāpōuri (depression).

For the complete app description see iTunes(external link).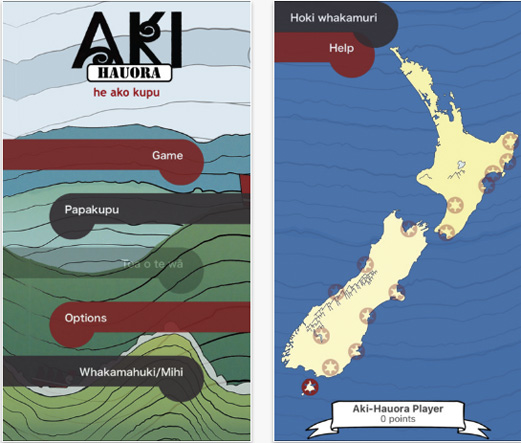 PROS
CONS

✔ Relevant to clinicians and the public.

✔ Fun and interactive way to learn Te Reo quickly and easily.

✘ More relevant in a clinical setting than usage in daily life.

✘ Apple (iPad or iPhone only).
Review details
Date of review: January 2020
Platform reviewed: iPhone
Download size: 150.5 MB
Version: 3.0.1
Learn more
Health information in te reo Māori
Related topics
NZ Health App Library
Translations
Consumer guide: how to choose a health app
Clinicians guide: how to choose a health app
App developer: If you are the developer and would like to provide updated information about this app, please email the app library manager at
hello@healthify.nz
Disclaimer: Healthify's app library is a free consumer service to help you decide whether a health app would be suitable for you. Our review process is independent. We have no relationship with the app developers or companies and no responsibility for the service they provide. This means that if you have an issue with one of the apps we have reviewed, you will need to contact the app developer or company directly.