Omega-3 fatty acids are a type of polyunsaturated fats. Polyunsaturated fats are often referred to as 'good fats' as they are important in your diet. The main omega-3 fatty acids are:
docosahexaenoic acid (DHA)
eicosapentaenoic acid (EPA)
alpha-linolenic acid (ALA).
These are found naturally in some foods.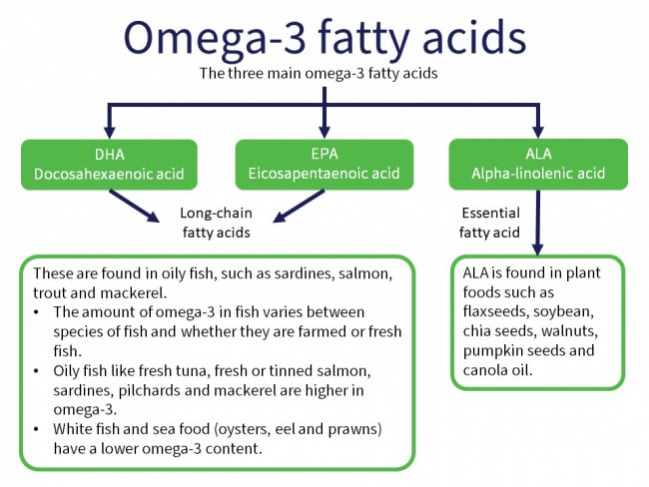 ALA is an essential fatty acid, meaning your body can't make it. Your body can convert some ALA into EPA and then to DHA, but only in very small amounts. Therefore you need to get most of your EPA and DHA from food.
Omega-3s can reduce your triglyceride levels, a type of fat found in your blood. DHA and EPA/DHA combination products can increase LDL cholesterol levels, while pure EPA products do not. Read more about cholesterol and fats and oils.