The urinary tract is the kidneys, ureters, bladder, and urethra.
The kidneys filter and remove waste and water from the blood to produce urine. The urine travels from the kidneys down 2 narrow tubes called the ureters. The urine is then stored in the bladder.
When your child does a wee, urine flows out of the body through the urethra, a tube at the bottom of the bladder. The opening of the urethra is at the end of the penis in boys and in front of the vagina in girls.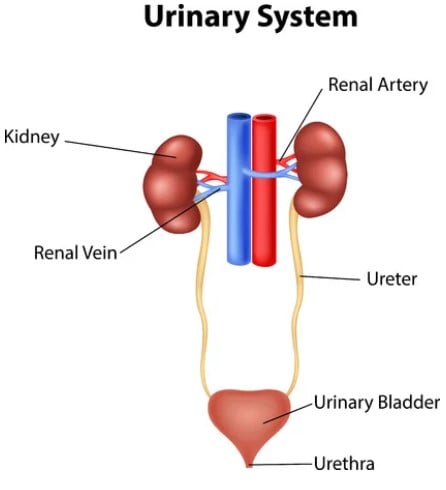 Image credit: 123rf