Healthy tooth enamel is the hardest substance in the human body – it is glassy hard. However, bacteria stick to it very easily, forming a layer called plaque. This forms best between your teeth, in the grooves (fissures) on the biting surfaces of teeth and at the gum line.

When you eat, the bacteria eat too, and they continue to enjoy the small amount of food remaining on your teeth after you eat. These bacteria get their energy from sugar and other carbohydrates, but a byproduct of this is acid. Acid damages teeth.

Some foods are especially bad if they are already acidic (like soft drinks and juices), as this can damage your teeth even without the action of bacteria.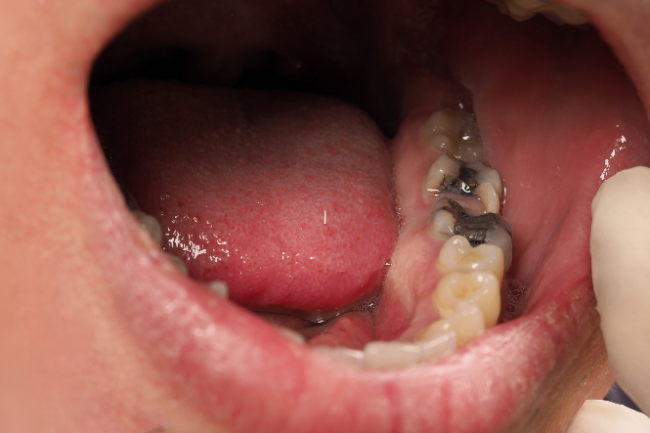 Image credit: Canva