Tetanus is caused by bacteria called Clostridium tetani. These bacteria are commonly found in soil and the manure of animals such as horses and cows, and can enter the body through a wound. Once in the body, the bacteria can quickly multiply and release a toxin that affects the nerves, causing symptoms such as muscle stiffness and spasms.
Deep wounds containing dirt or foreign objects are most likely to lead to tetanus, but the condition can occur after a minor injury that you didn't notice at the time.
The bacteria can get into the body through:
open fractures where the skin is broken and the bone is exposed
bite wounds
wounds that have foreign objects, such as wood splinters
wounds that have been contaminated with dust, soil or manure, especially if not immediately disinfected
crush injuries
burns
body piercings and tattoos
eye injuries.
Tetanus cannot be spread from person to person.

Watch this video describing tetanus, its complications and the importance of getting your vaccinations at the right times.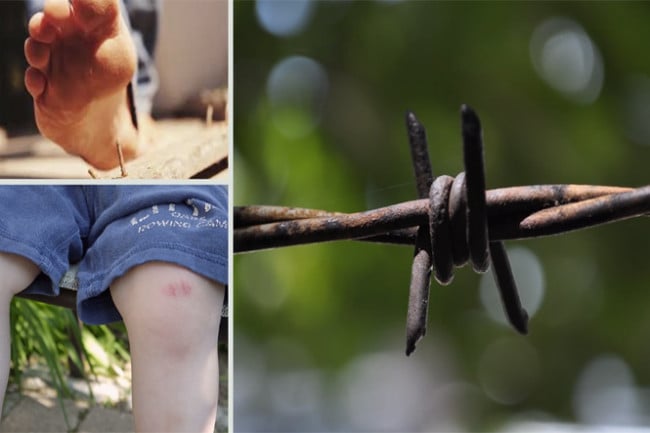 (external link)
(The Immunisation Advisory Centre, NZ, 2017)