There are several types of tattoos and make-up available, including some that are permanent and others that are temporary.
A permanent tattoo is when a needle inserts coloured ink into your skin. Permanent tattoos are there for life. It'll cost a lot of money and you'll need a specialist to remove them.
Permanent makeup is also known as cosmetic tattooing. A needle inserts coloured ink into your skin to look like eyeliner, lip liner, eyebrows or other make-up. S

ome

specialist

s

offer 3D areola and nipple tattoos which

can be

an option

following

breas

t reconstruction.

Henna (or mehndi) plant dye can be used to stain your skin. A henna tattoo lasts from 3 days up to a few weeks.
Black henna contains a substance called paraphenylenediamine (PPD), found in hair dyes, to make temporary tattoos last longer.

Black henna

can be dangerous,

causing severe skin reactions

.

It can also leave

you

with a

lifelong sensitivit

y

to

PPD.

Temporary (stick on or decal) tattoos are generally safe and non-toxic. Some are transfers with a backing that's peeled off once they've been attached to your skin using water. Others have a transparent backing that sticks to your skin with the image on top. Decal tattoos may last for a day or up to a week or more and can be removed with baby oil. Some people can get a reaction to the ink or the adhesive.
The image below shows temporary tattoos on hands.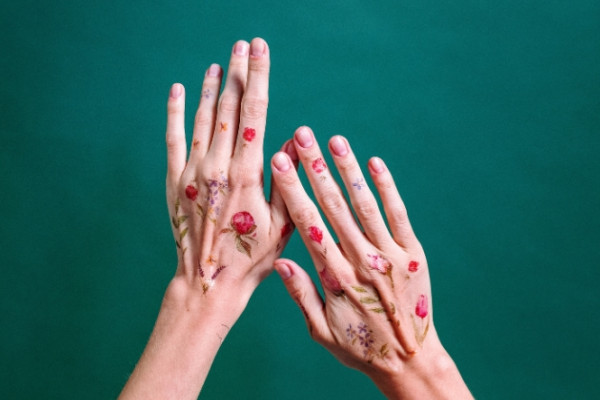 Image credit: Canva