The sinuses are tiny air spaces in your cheeks and forehead and around your eyes. They're lined with a thin membrane that makes mucus, which drains out through your nose. Sometimes the lining becomes inflamed or infected, making it harder for the mucus to drain properly, and the sinuses become blocked. Chronic sinusitis is when the inflammation or infection lasts for more than 3 months.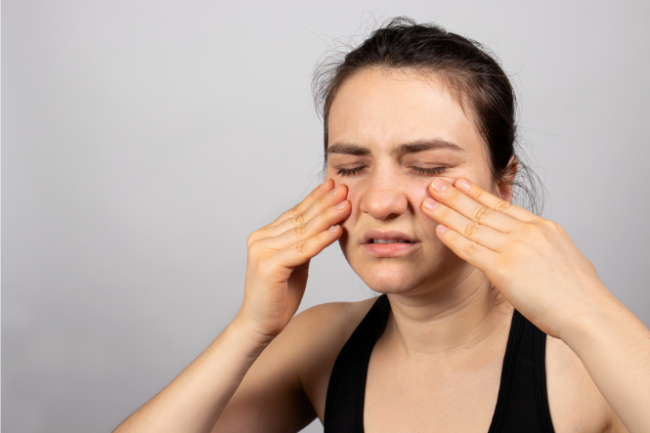 Image credit: Canva
Things that can increase your risk of getting chronic sinusitis
Asthma and allergies, eg, hayfever
Nasal polyps (swellings in the linings of your nose or sinuses).
Deviated septum (where the wall between your nostrils has been pushed sideways by an injury).
Smoking, including being around other people who are smoking.
Ongoing exposure to irritating chemicals or fumes.
Regular use of some nasal decongestants.
Dental disease.
Medical conditions, eg, cystic fibrosis.