Ringworm of the scalp is caused by a fungus which grows downwards into the hair follicle and the hair shaft. It penetrates the hair cuticle and usually invades the hair shaft.

Ringworm of the scalp is most common in toddlers and school-age children and people with a weakened immune system.

Ringworm of the scalp is a contagious infection and can spread from one person to another by skin-to-skin contact, especially in warm, damp environments. It can also spread with the sharing of personal items such as hats, helmets, hairbrushes, towels and bedding. Read more about ringworm.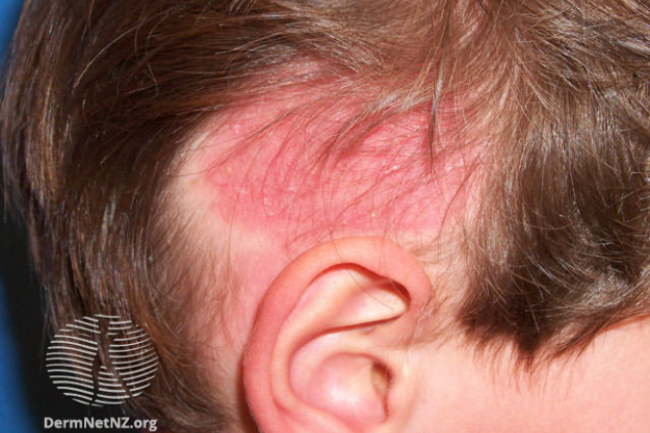 Image credit: DermNet NZ