The retina is a clear film of very delicate tissue that lines the inside of the back of the eye. It senses light that shines into the eye and send signals through the optic nerve to the brain. The brain interprets these signals as visual images.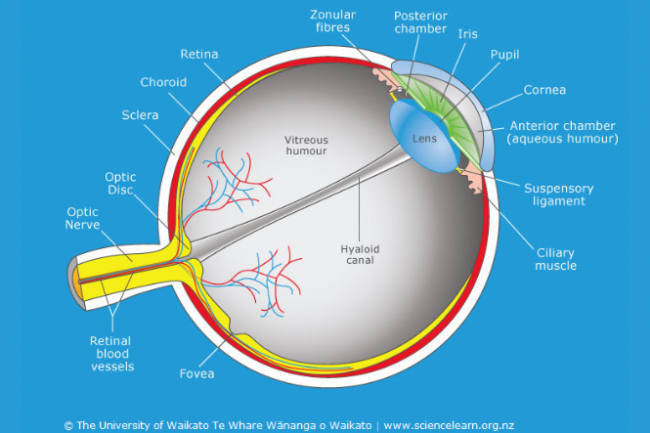 Image credit: Science Learning Hub – Pokapū Akoranga Pūtaiao, University of Waikato, www.sciencelearn.org.nz

The macula is the central area of the retina that gives us sharp central vision and reading vision. The very central portion of the macula, the fovea, is the thinnest and most delicate portion of the entire retina. It is in this very thin, delicate fovea area that a macular hole can develop.
A macular hole and macular degeneration are completely different conditions affecting the retina. However, the potential outcome of loss of central vision in the affected eye is common to both conditions.