The cause is unknown but keratoconus is seen to have a genetic component, which means you inherit it from a parent.
The cornea is the transparent front surface of the eye. In keratoconus, the cornea becomes thinned, distorted and irregular (cone shaped). This abnormal shape prevents the light entering your eye from being focused correctly on the retina and causes distortion of vision.
It also has a link to allergic conditions such as atopic eczema and eye rubbing. The condition usually happens in the late teens to early twenties, however, it can be present at any age. It is a progressive disorder and can happen rapidly or take years to develop. It commonly affects both eyes, although sometimes only one eye is affected.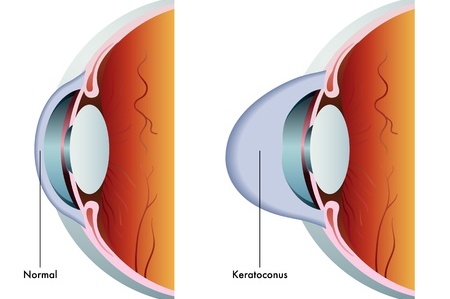 Image credit: 123rf