Yes! You've come to the right place ‒ Health Navigator NZ is now Healthify He Puna Waiora
Low on data? Visit zero.govt.nz then click on our logo to return to our site and browse for free.
Hearing loss in babies and children | Taringa turi
Key points about hearing loss in babies and children
Infants and children can have temporary or permanent hearing loss (taringa turi) varying from slight to profound..
The most common reason for hearing loss in children is middle ear inflammation (otitis media) or blocked ear canals. A few are born with permanent congenital hearing loss.
Early diagnosis is important because hearing loss

can affect learning, concentration and communication.

A newborn hearing test is offered to all babies within the first month of life.

As a parent, you are the person most likely to notice if your child has a hearing problem – read the signs below.

Talk to your healthcare provider if you think your child is not hearing well.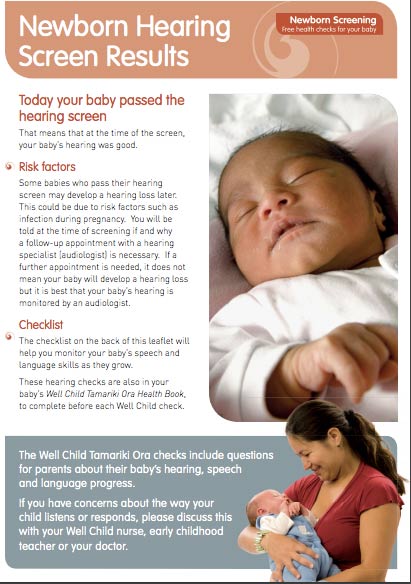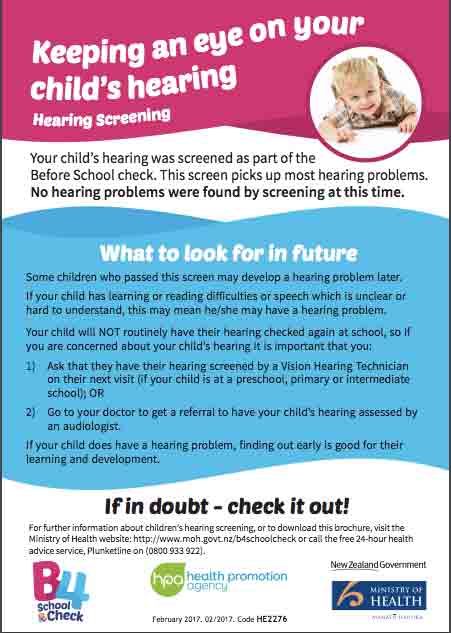 Credits: Healthify editorial team. Healthify is brought to you by Health Navigator Charitable Trust.
Reviewed by: Dr Arna Letica, FRNZCGP, Auckland
Last reviewed:
Page last updated: