Periodontitis is caused by an infection that destroys the bone surrounding and supporting your teeth.
Symptoms include loose teeth, bad breath, gum tenderness, receding gums, pus in your gums and gaps opening up in your teeth.
Periodontitis usually builds up slowly over many years but some people may have a very active form of the disease that causes rapid loosening and loss of the teeth.
It is a serious condition and if you have the symptoms you should see your dentist.
You can't treat periodontitis at home, but a dental professional can treat it with scaling, root planing and other treatments.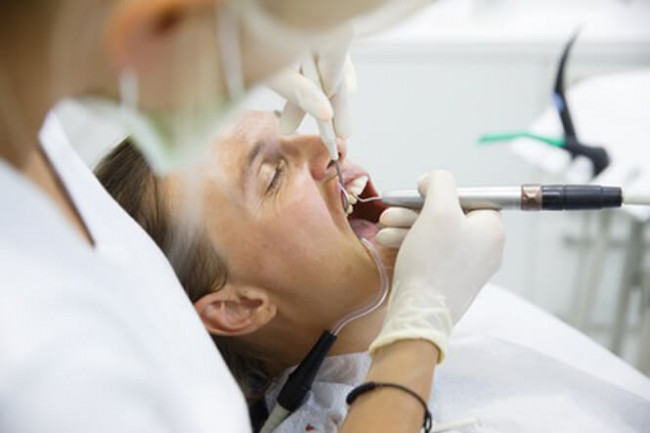 Image credit: 123RF