Your lungs are made up of air sacs and tubes that lead to these air sacs. The tubes that lead to the air sacs are called bronchi or bronchioles. The tubes and the air sacs together are called the 'airways' of your lungs.
A bronchoscopy is a procedure that lets a doctor look inside your lung's airways. It is used to help diagnose certain lung conditions.
To see the inside of your lungs, a bronchoscopy uses a bronchoscope. A bronchoscope is a thin flexible tube with a light and a camera that is passed slowly and gently into your lungs so doctors can get a clear view of the airways in your lungs. Your airway can be seen in real time, and pictures can be taken to look at later. Some overseas clinics are developing robotic bronchoscopes whereby a robotic bronchoscope is guided into your airways. Some bronchoscopes are larger and more rigid.
Special devices can be passed through the bronchoscope, such as:
a device to remove objects stuck in the airway

a tiny ultrasound probe to scan tissues and lymph nodes around your lungs

a cauterising device to seal off and stop bleeding

a device to take a biopsy of a tumour or of mucous or a blockage

a laser to reduce or treat a tumour

a tube or stent to open up a constricted area of your airway.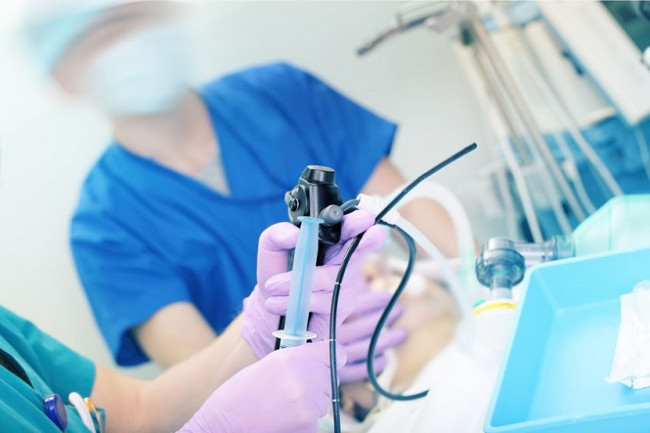 Image credit: Canva