The lower part of your gastrointestinal system is known as your large intestine or colon and it consists of four parts – the ascending colon, the transverse colon, the descending colon and the sigmoid colon which joins to your rectum.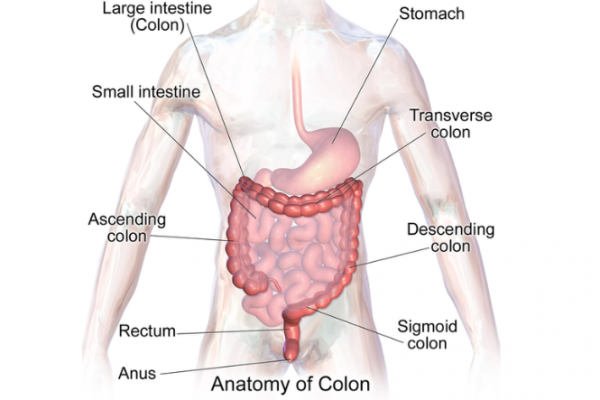 Image credit: Blausen.com wikimedia commons
These lower parts of your bowel aren't easy to see on an X-ray so a heavy white fluid (barium) is inserted into your bowel through your rectum (bottom). It coats the inside lining of your bowel making it easier to see various characteristics of the large intestine, eg, tumours, polyps, blockages, pouches and changes in structure. Barium is not radioactive and is not absorbed by your body but is passed out through your rectum. The image below shows the highlighted area on an X-ray.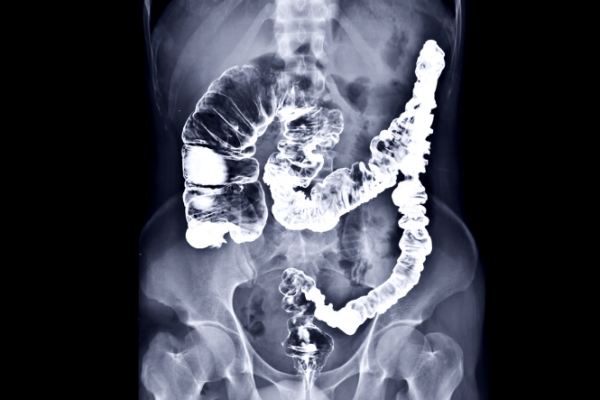 Image credit: Canva
Barium enemas are usually carried out in radiology centres by radiologists (a specialist doctor who interprets X-rays) or radiographer (a specialist who operates image machines like X-rays). There will usually be a nurse present.
A barium enema can be unpleasant and uncomfortable but it shouldn't be painful.