Ankylosing spondylitis (AS) causes ongoing inflammation of soft tissues around the spinal bones (vertebrae). Over time, this inflammation may cause bones in the pelvis and sometimes parts of the spine to fuse together.

This fusing can cause loss of movement of the spine and occasionally can result in a hunched-over posture. In a small number of people, the condition is severe enough for them to stop work or change their employment.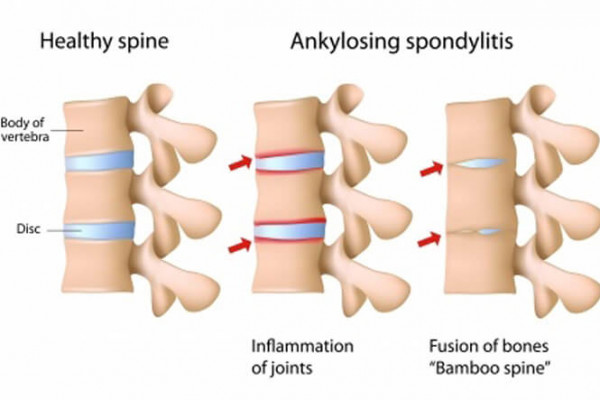 Image credit: 123rf
The name Ankylosing spondylitis comes from a combination of Greek words: ankylos meaning fused; spondylos meaning vertebrae; and itis meaning inflammation.
A team of health professionals, including your GP, rheumatologist and physiotherapist, may be involved in your care.
Video: Ankylosing Spondylitis Symptoms
This video may take a few moments to load.
(Arthritis NZ, 2011)