Note: This app appears to no longer be available in the New Zealand app stores.
What Were We Thinking!
By The Jean Hailes Foundation
Features


Education and information
Videos
Reminders and tips
Journal
Support

Get the app:


Security and privacy
Does the app:


collect medical information? No
require a login? No
have password protection? No
have a privacy policy? No
require internet access? Yes

Read more safety tips around health apps
Cost
Free
What does the app do?
What Were We Thinking! app is a parenting app to help parents adjust to the first six months of life with a baby. The app has strategies for sleep and settling, ways to manage crying, establishing a feed-play-sleep routine, communicating your needs, teamwork and sharing the workload and strengthening partner relationships.
For the complete app description, go to the app website(external link)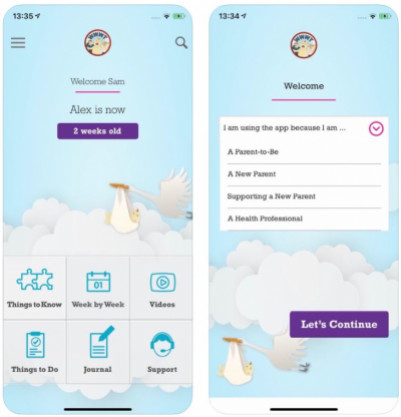 Review details
Date of review: August 2020
Platform reviewed: Android
Version: 1.0
Download size: 126 MB
Updated: 16 July 2019
Related topics
App developer
If you are the developer and would like to provide updated information about this app, please email the app library manager at applibrary@healthify.org.nz.
References
Disclaimer: Healthify's app library is a free consumer service to help you decide whether a health app would be suitable for you. Our review process is independent. We have no relationship with the app developers or companies and no responsibility for the service they provide. This means that if you have an issue with one of the apps we have reviewed, you will need to contact the app developer or company directly.