Paid apps
Some apps that are not free require you to make a one-off payment. Others have a subscription charge, which is a recurring payment, such as a monthly subscription. Most apps that are not free are upfront with their charges and give you a clear idea of the costs in the app store summary.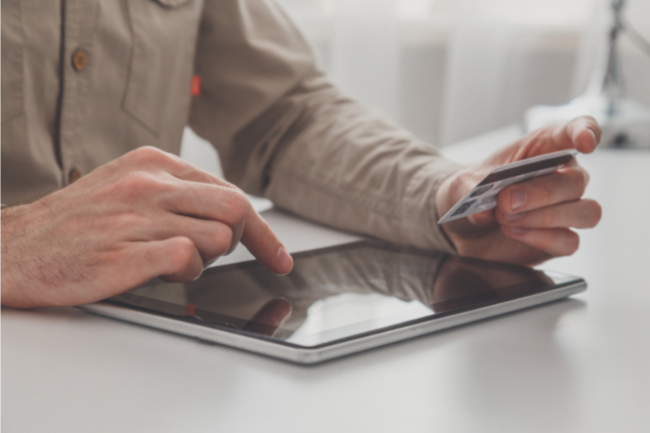 Image credit: Canva

However, there are instances when you may incur charges when using a 'free' app. This can happen particularly with limited period free trials and in-app purchases.
Free trial for a limited period
Some apps offer a free trial for a limited number of days. Some of these may then go on to charge you once this period is over. Before signing up to a free trial take the following steps:
Check the fine print. Always read the terms and conditions of the app before signing up.

It can lengthy and full of legal jargon, but should include the timeframe of the free trial, the cost of the app after the free trial period has ended and how you can cancel the app.
Search online for reviews of the app and the app developers. It's not foolproof, but it can let you know what experience others have had.
Always be careful of who you're giving your credit card details to. A common tactic is to roll the free trial subscription over to a premium subscription once the free trial period has ended. Sometimes this is done without you knowing.
Mark the date on your calendar for the end of limited time offers. That will remind you to cancel the app before payments begin. T

he timeframe of the free trial s

hould be in the fine print of the terms and conditions.
If you don't understand it, don't agree to sign up. The terms and conditions of the offer should be written in a way that you can easily understand. If you can't easily understand them, be wary.
Read more about unwanted subscriptions and trials(external link) Netsafe NZ
In-app purchases
An in-app purchase is any fee, you are charged after the initial cost of downloading the app (if there is one). Many free apps have in-app purchases where you can buy goods and services from inside the app, for eg, add-ons, subscriptions and premium features. Some apps may be free to download and let you access basic features for free, if you are willing to put up with advertisements. Accessing premium features or an ad-free version instead often means you have to pay more. Developers often use in-app purchases as a source of income. Before downloading an app, read the app summary in the App Store and Google Play to see if it has in-app purchases. Read more about in-app purchases and how to prevent them(external link).

Learn more
Shopping safely online(external link) Netsafe NZ
Tips to avoiding scams(external link) Netsafe NZ
Resources
Security and privacy of health apps [PDF, 359 KB] Healthify NZ, 2019
Staying safe online(external link) Netsafe, NZ, 2018
Related topics
NZ Health App Library
Consumer guide: how to choose a health app
Clinicians guide: how to choose a health app
Security and privacy of health apps
App developer: If you are the developer and would like to provide updated information about this app, please email the app library manager at
hello@healthify.nz
Disclaimer: Healthify's app library is a free consumer service to help you decide whether a health app would be suitable for you. Our review process is independent. We have no relationship with the app developers or companies and no responsibility for the service they provide. This means that if you have an issue with one of the apps we have reviewed, you will need to contact the app developer or company directly.