The following video shows you how to do a blood glucose test. Click the video image below to be directed to the Starship website and click play on the chosen video.
Video: Blood glucose testing witha a CareSens dual blood glucose/ketone meter
This video may take a few moments to load.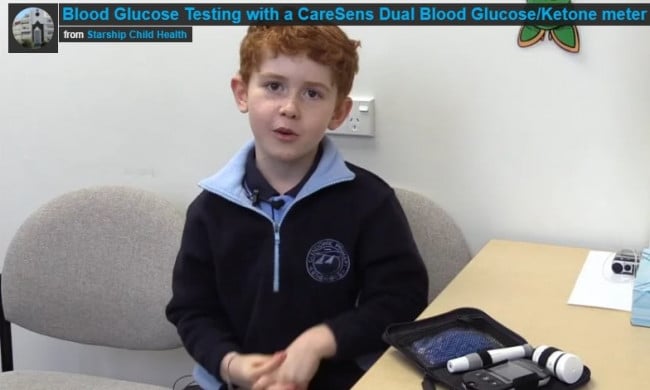 (external link)(external link)
(Starship Child Health, NZ)