Yes! You've come to the right place ‒ Health Navigator NZ is now Healthify He Puna Waiora
Low on data? Visit zero.govt.nz then click on our logo to return to our site and browse for free.
COVID-19: Why does this feel so hard?
It's OK to be still not OK
Key points about the impacts of COVID-19
Living through COVID times can take a significant toll on your physical and emotional wellbeing.
You might be struggling with new issues and emotions such as an unstable work life, rising costs, difficulty

finding housing, having the kids home more.
You might be worried about your

mental wellbeing

and feeling generally

anxious about COVID.
Here's what to expect if you're affected by the impacts of COVID.
Feeling tearful, low or down, thinking you'll never get better and feeling frustrated are normal reactions to having COVID-19. If you've been severely unwell or have had to go to hospital you may have felt very scared. You may still be feeling anxious about the experience.

These feelings are caused by a number of things including:
Having stronger emotions when you're sick or tired.
Not being able to do much and losing the sense of achievement and enjoyment that activity gives us.
Wanting to get things done but being unable to because of being too sick.
Feeling frightened that COVID has put your life in danger.
Things that might help:
As your energy allows, do restful things that you enjoy doing and wouldn't normally have the time to do. Binge watch a new series, play games on your phone, listen to podcasts or re-read a favourite book.
Remind yourself that it's a normal part of being sick to feel down and to think that you'll never recover, even though that isn't true. It's also entirely normal to feel anxious either during or after the event, especially if your life has been threatened.
Remind yourself that resting now will help you get back to what needs to be done sooner. It's not good to try to do too much too soon.
We know that recovery from COVID-19 can take a really long time. Much longer than most people expect it to. While most people will recover within 4 weeks, some people go on to experience what is known as long Covid which means their symptoms have lasted for more than 3 months. During the recovery period it's normal to still feel very tired, find it hard to do your normal activities and have trouble concentrating or sleeping.
These things can be hard to accept. You might feel down, anxious or frustrated. You might worry that you'll never get better and feel guilty about not being able to do all the things you normally do – even though you are past the worst of the illness. You might also be feeling guilty about other people having to care for you or do extra tasks that you feel you should be doing.
Things that might help: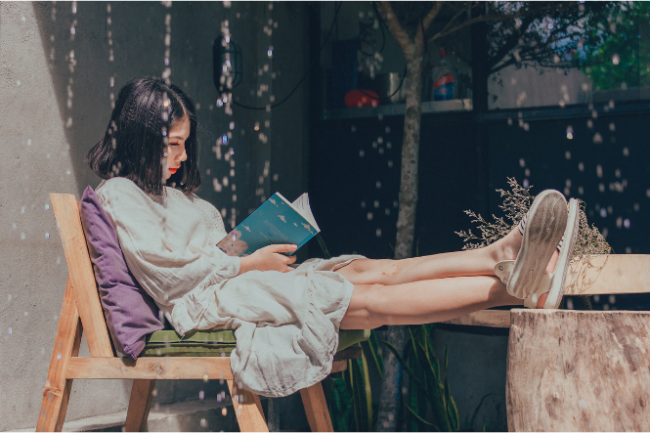 Image credit: Canva
Having to stay at home with COVID can be frustrating and isolating. You might feel lonely, down or stressed out.
You might feel frustrated at having to stay home again so soon after lockdown or isolate more than once. You might be missing your normal social contact and activities outside the home. It might be stressful being cooped up at home with a full house or trying to work or be a parent in isolation. You might be dealing with all these things while also looking after others in the house who are sick. That's a lot. Have a look at this WHĀNAU HQ resource on isolating at home with COVID-19 in Auckland.(external link)(external link)
Things that might help:
Mindfulness

or prayer can help you accept your current situation.
Stay connected

with friends and whānau outside the home.
Take time out if you can by going for a short walk outside or finding a quiet space in the house to do something relaxing or fun.
If the pandemic is affecting aspects of your life apart from your physical health, like your work, your financial situation or your housing, it can be really stressful.
Stress is what happens to our bodies and minds when the demands of our situation are greater than our ability to cope with them. You might be in a situation like that right now and feeling its effects.
If you're feeling very stressed, try these emergency stress management strategies to get through:
If you need help to deal with your response to COVID-19, or to make any lifestyle changes, talk to your doctor or nurse. You can also get advice from Healthline 0800 611 116, or by free calling/texting 1737.

Here are some tips for getting back to normal(external link)(external link) after being in lockdown and looking after your mental wellbeing.(external link)(external link)
Credits: Healthify editorial team. Healthify is brought to you by Health Navigator Charitable Trust.
Page last updated: