Yes! You've come to the right place ‒ Health Navigator NZ is now Healthify He Puna Waiora
Low on data? Visit zero.govt.nz then click on our logo to return to our site and browse for free.
COVID-19: Staying connected during isolation
Key points about staying connected while COVID is circulating
He aha te mea nui o te ao? He tangata, he tangata, he tangata. What is the most important thing in the world? It is the people, it is the people, it is the people.
It's OK if you don't like to talk on the phone or video chat, but it's still important to get the support you need.
Here are some simple workarounds to stay connected.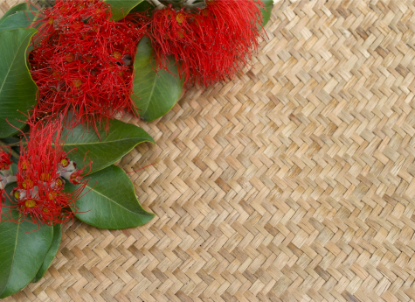 Connecting with others is good for us. Humans are social beings, we're built for connection. It helps us not just survive but also thrive.
Social connections improve our mental health by:
increasing feelings of belonging
increasing levels of happiness
improving self-worth and confidence
increasing levels of resilience
reducing levels of stress.
Social connections also improve physical health and are associated with better quality of life and longer life as well as better employment and educational outcomes.
Whaea K - Wai, awa and wellbeing
(Healthify NZ and Te Whatu Ora | Health New Zealand, Waitematā, 2022)
Isolating with COVID-19 is not easy, read more about isolating with COVID. Isolating can lead to loneliness which affects our physical and mental health.

Taking care of your physical health is vital. Rest as much as you can and seek medical attention if needed. We have symptom diaries for recording your symptoms and tracking your recovery and lots of information on taking care of yourself when you have COVID. The COVID-19 Healthline (0800 358 5453) is also a helpful resource if you have any questions.

Taking care of your mental health is equally important. Keep an eye on your mood and, if you're struggling, ask for help. We have resources to guide you on staying positive and looking after your mental health during COVID and information for Māori communities and Pasifika.
Staying connected is a priority when you are having to isolate, here are suggestions for how to make it easier to manage when you have to stay at home.
1. Technology is your friend
If you have access to a smart phone or tablet, use it to stay in touch. Even if you don't usually use the video option, it's helpful in isolation because seeing the other person's expressions helps with connection and boosts your feel good hormones. Face-to-face communication, kanohi ki te kanohi, is all important for maintaining bonds and relationships. If you have never set up a video call before, google "how to FaceTime or Skype". It's a great way of staying in touch with your mokopuna as well.
2. Avoid the slump
Interacting with others gives us energy and improves mood. It's easy to feel low and like you don't have the energy to contact anyone, but this is when social connection is the most vital.
To ensure you don't get too isolated, it's a good idea to set up a schedule for when you will connect with friends and whānau. It helps create structure in the day and provides something to look forward to. Having contact with someone every day is the goal.

If there's nobody you can connect with, St John have a caring caller service. Register to have somebody call you for a chat, or to be a caller yourself. Read more about the caring caller service.(external link)(external link)
3. You don't need to make great conversation
Often people don't connect with others because they feel they have nothing interesting to say when they can't get out and do things. Thinking like this is risky because it increases isolation and lowers your mood. Even making idle chat is helpful for a mood lift, find a shared interest like a TV show and talk about that. If you have the data, watch the TV "together" from your own spaces and chat as you go or watch the same show or read the same book and talk about it later. You could have virtual dinners using something like Zoom (a free app that allows you to connect several people to a video conference) and chat as you eat your kai.
4. Change things up
One of the worst things about isolating is the boredom. Over time it makes everything feel bleak and blah. Whenever you can, change things up. Novelty will lift your spirits. Find new ways to connect with others. Challenge a friend to try something new. Maybe you could learn a new skill together or try a new recipe and compare results (virtually). If you're isolating with others, try a new game, set up a quiz or go back to something you haven't done for years like charades. It may feel like a lot of effort but changing things up will be worth it. Online karaoke is fun too!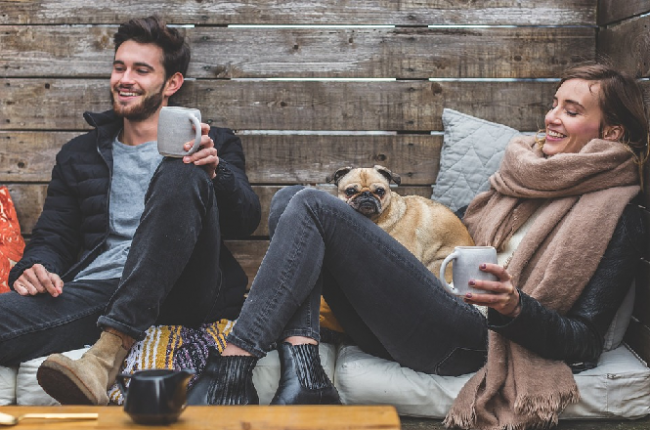 Image credit: 123rf
5. Take a break from social media
Social media is fun and when there is nothing else in our lives it fills a gap that feels like connection, but this sort of connection can be draining. Skimming other people's virtual lives can get addictive and is good for chewing up time but it can also leave you feeling wiped out and inferior after viewing everyone else out doing fun things. Limit your time on social media, take a break and put your phone away for several hours every day. If the news makes you anxious, reduce your consumption of current affairs websites. You can still stay up to date by only checking once per day.
6. Get creative about connecting safely face-to-face
It's important to be respectful of others and protective of their health when you are isolating, but there may be options to chat over the fence or from your deck. You may now have the time to meet neighbours you haven't yet connected with.
7. Consider what you can do for others
One of the best ways to improve your own mood is to do something for someone else. Older people and those who live alone are particularly at risk to feeling low, so push yourself to pick up the phone and call them or message them, send them an email or even hand write a letter.
Maybe there are ways you can assist that you haven't even considered. For example, maybe you have the skills to assist someone to sort out an online food delivery or figure out how to access an app on their phone.
Don't underestimate what you're able to do. Even sharing a funny meme can make a difference to someone else's day and will increase your sense of connection.
8. Make relationships a priority
Even if you are isolating with others, it's still possible to feel lonely. Often the time spent together is not quality time. It's very easy to get annoyed with others in our space and who need things from us. However, isolating does give you an opportunity to get closer to those you live with. It's worth the effort to set the time aside to prioritise relationships. You could have a family night with games and snacks or a special dinner. The key is to make the time distraction free and to really connect with others. It might be strange at first, but taking the time to appreciate those around you and to tell them what you like about them or how much you love them feels good for everyone and can bring you closer together. Sharing your whakapapa or family history helps to build connections too.
9. Reduce conflict
Conflict can easily erupt when people are stuck together. Even the best of friends or loving partners can get irritated by each other. We all have our quirks and flaws and everyone experiences stress differently. One of the keys to staying mentally well during isolation is to actively work to reduce conflict. Work hard at taking the other person's perspective and think carefully about whether it is worth it to clash over small things like chores not done or simple differences in personality. Lashing out only feels good for a moment and fighting is dire when isolating together. So do what you can to reduce conflict.

Connecting with others is essential for our health and wellbeing at all times, not just when we're isolating. Read more about how to connect with others in "normal" times.
Mary Gush making life less lonely for elderly Māori in Otara
(Healthify NZ and Te Whatu Ora | Health New Zealand, Waitematā, 2022)
View descriptive transcript in English
View transcript in Cook Islands Māori
View transcript in Niuean
View transcript in Tokelauan
When Mary Gush realised there was no organised support group for elderly Māori in South Auckland suburb of Otara, she took matters into her own hands.
Mary, Ngati Kuri, had been on the local city council board for Otara and Papatoetoe and knew the need was great to keep people feeling connected, healthy and safe.
During COVID this was going to be especially hard for many in her community. She was the catalyst for others in Otara to band together to help this group of people needing a range of assistance from housing and budgeting to advocacy, food and friendship.
Christmas lunch a great success
It began with a Christmas lunch for people who were living alone or unable to celebrate with others, Mary says.
"I had $800 to spend from the council and 100 people to feed. I rang a local caterer and asked what she could do for that. After a few minutes of silence she said: 'leave it to me, I will make it work'," Mary recalls.
Incredibly they did make it work and, with another $1000 donation, the party went ahead with a full Christmas meal and was a great success, she says. The local Cook Islands community supported the event by providing glassware, crockery and decorations.
Mary, a resident of Otara for 50 years, and her fellow Otarians caught the attention of Māori TV who ran a story about their efforts to curb loneliness that Christmas. The story reveals as part of Mary's work for Independent Living Charitable Trust, she has raised more than $1800.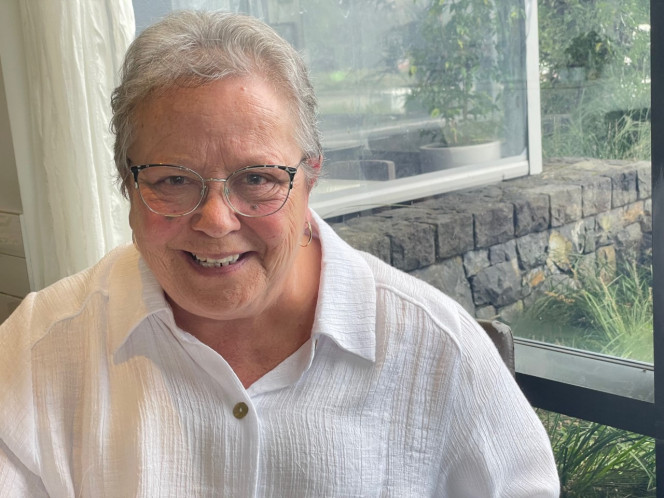 Image: Mary Gush
Free classes and get together to keep seniors connected
She and other locals now offer a growing number of elders in the community at Te Puke o Tara community Centre free kai, music, line dancing, korowai making, prizes and whanuangatanga.
"We have more men coming now so we are thinking of things they will enjoy."
A recent group activity was a trip to the movies to see Whina, who Mary says she knew, which involved finding a clean theatre with disabled access. She likes to mix things up, with this year's Christmas party to be Indian-themed and held in Beachands.
Mary has also worked with local schools to improve rangatahi social connections and talk about the disciplines needed to achieve.
"Teachers tell me they have noticed a tremendous change in attitude and more energy and confidence in these students," she says.
Need for funded community advocates
Mary says her dream would be to see funded community advocates with good communications skills do this mahi on a wider scale for people of different cultures who need it. She says without this kind of enriched community people can, and do, experience loneliness, hardship and mental distress.
People stop Mary in the supermarket these days and thank her for what she is doing to build resilience in the community, but Mary is humble.
"I just organise things and others do the rest."
If you peeked in her car though, you might find some home baking and a care package or two for someone who needs a spot of sunshine in their day.
If you or someone you know needs support, contact:
Super Seniors, phone 0800 32 668 65 or text: 5032
Credits: Healthify editorial team. Healthify is brought to you by Health Navigator Charitable Trust.
Page last updated: