Yes! You've come to the right place ‒ Health Navigator NZ is now Healthify He Puna Waiora
Low on data? Visit zero.govt.nz then click on our logo to return to our site and browse for free.
COVID-19: Self isolating if you are older or have a disability
Key points about self isolating with COVID-19 if you are older or have a disability
The information on this page is intended for people who are older and/or have a disability meaning that they are at greater risk of being unwell with COVID-19 and need to take extra precautions and monitor themselves carefully.
The term "disability" covers people in diverse circumstances including those with physical or intellectual impairment and those who are at greater risk due to having multiple and/or severe long-term conditions.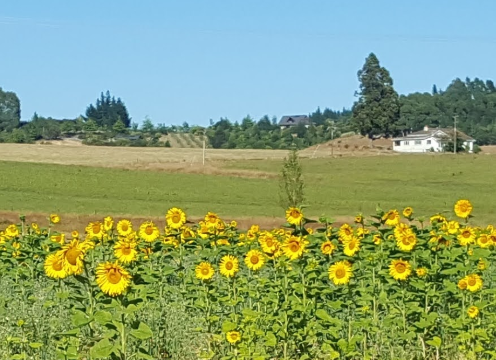 (Healthify NZ, in partnership with Ministry of Health, 2022)



If somebody else in your household/whare has COVID-19 you need to be careful to keep your distance from them to reduce the risk of you catching it too. If you are older or have a disability you may have more severe symptoms so it is best to avoid it if you can.

The person with COVID-19 should do the following:
Only use their own sheets and towels and cutlery, cups and plates
Stay in their own room if possible
Sleep alone if possible
Wear a mask when sharing a room with somebody else or when moving around the house
Wash down kitchen and bathroom surfaces with disinfectant after they have used them
Open windows to ventilate the house.
Read more about how to stop the spread of COVID-19.
If you are getting home help, it's important to let them know before they visit your home that you have tested positive for COVID-19. The people coming in will be wearing protective clothing and will be very careful about hygiene – hand washing, opening a window for ventilation, and wearing masks and gloves.
You will need to stay at home so make sure you can get all the supplies that you need while you self-isolate. This includes medicines, food and information.
Medicines
If you need medicines contact your doctor or local community pharmacist and they will arrange for them to be delivered to your home. It's important to keep taking all the medicines you have been prescribed and stick to your health plan.
Food
Countdown offers a priority service for people aged over 70 years, and for people with disabilities. This means that you can get your groceries delivered more quickly. If you are already registered for home delivery with your supermarket you can order supplies online and get them delivered to your home. If you have a disability and you are not already registered, you can email the Disabled Persons Assembly (info@dpa.org.nz) who can give members a code to use for the Priority Assist application.

If your supermarket is unable to do home deliveries you may be able to register for click and collect so you can order your groceries online but will need a friend or whānau member to collect them for you.
Information
The Ministry of Health has set up a health hub(external link) providing information on what to do if you test positive for COVID-19. Other resources can be found on the Healthify site – see the learn more section and printable resources below.
Home care
Many older people and people with disabilities are getting regular support with household tasks and personal care. As long as they are really needed, these supports will still be available if there is COVID-19 in your house.
Welfare support
If you need welfare support there is a place on the online contact tracing form where you can ask for it, or you can call the COVID-19 welfare line 0800 512 337.
If you did a RAT without support from a healthcare provider, you need to upload your result (even if it's negative) to My Covid Record.(external link) in order to get the support you need. If you are having trouble using My Covid Record, you can report the results of your RAT over the phone by calling 0800 222 478 and choose option 3.

You may be contacted by a healthcare provider after you test positive for COVID-19. You will be asked about your situation, where it is best for you to isolate and what support you need. Each region of New Zealand has set up a contact hub to make sure people get the contact and ongoing support they need.

If you are getting household help for personal care or tasks around the house it is important that you let the agency know that you have COVID-19 as they will need to make plans for how to continue to support you.
People with COVID-19 are experiencing a range of different symptoms and different levels of severity. Most people are managing their symptoms at home and it is important to keep an eye on them, and get help straight away if they get worse. Symptoms tend to show 2–5 days after a person has been infected with COVID-19, but it can take up to 14 days.

The main symptoms include:
a fever (high temperature)
sore throat
runny nose
cough
aches and pains
breathing problems
upset stomach/puku possibly with diarrhoea (runny poo)
nausea and vomiting (being sick).
If somebody in your household has COVID watch out for these symptoms in yourself as they might mean you have it too. Older people and people with certain health conditions that can weaken their immune systems (eg, asthma, COPD, diabetes, heart conditions) and disabilities may become more unwell than others with COVID.

If you have COVID yourself, you can read more about how to manage your symptoms and positions to help with breathing. You can also find a symptom diary to help you record your symptoms. It is advised that you do this 3 times a day so that you can see if they are getting worse.


If you or the person you are caring for has difficulty breathing, severe chest paint, fainting or becomes unconscious, call 111 immediately.
If at any point you are worried about symptoms, don't hesitate to call your local doctor first for advice, or Healthline on 0800 358 5453. They may be able to help you over the phone, or can advise you on what to do. Your doctor may offer you a telehealth appointment (read more about telehealth) or may arrange for you to be seen in person.

If you have problems remembering things, ask them to print out information for you or to write things down so you can refer back to it.
Note: from 13 February 2023, some people will have to pay for COVID-related visits to their healthcare provider. COVID care will still be free for you if you:
have a high-risk medical condition
are Māori or Pasifika
have a disability
are aged 65 years or older
meet the criteria for antiviral medicine.
Most people will be able to manage their symptoms and recover at home. However, if you need to go to hospital because of COVID, hospital care will remain free.
Watch the video below on symptoms and when to get help.

(Healthify NZ, in partnership with Northland DHB & Ministry of Health, 2022)
There are 2 types of free COVID-19 tests available to the general public in Aotearoa New Zealand.
Rapid antigen tests (RATs) are the most common method being used now for people with COVID-19 symptoms or for Household Contacts. Results take about 15–20 minutes.
Polymerase chain reaction (PCR) tests are still being used in some situations. Results take 2–5 days.
If you have tested positive for COVID you will need to have at least 1 more test. Testing can now be done at home with a rapid antigen test (RAT), these are available free if you order online.
Click here to request a RAT.(external link)
To make a request through the website, you will need to have access to a mobile phone to validate the order. RATs can be requested on behalf of someone else.
Requesting RATs on the RAT Requester site is an easy step-by-step process, just follow the instructions. Alternatively you can phone 0800 222 478 and choose option 3.
If you are eligible for RATs you will be issued an order number. You can then pick up your RAT order from a collection site or have someone collect your order for you (make sure they have your order number).
Click here to find a RAT collection site.(external link)
Internet access
If you do not have access to the internet because of the cost, as a senior (older person) or a person with a disability you can get subsidized broadband through Skinny Jump.(external link) They provide flexible pre-paid broadband, with 30GB data for $5 with no contracts or credit checks required. A modem is provided free. It's not available in all parts of Aotearoa New Zealand so check with them to see if you are eligible.(external link)

Having access to the internet will mean that you can use the telehealth services your doctor can offer you, and you can access a large range of information. It will also help you to stay in touch with loved ones while you are isolating at home.
Extra help
If you have problems in communicating with others because you are deaf, hearing impaired, deafblind or speech impaired, New Zealand Relay Services

(external link)

can help.
Work and Income

(external link)

have forms you can fill in if you need extra help while you and your whānau are self-isolating. They can assist with extra finances for essential items (food, medical costs, power bills), deliveries of things you need and help form community, iwi or Pacific groups to get things done.
Credits: Healthify editorial team. Healthify is brought to you by Health Navigator Charitable Trust.
Reviewed by: Elizabeth Bromley, RN, Nutritionist and Medical Herbalist, Otago.
Last reviewed:
Page last updated: