The production of urine is not under our voluntary control. However, as adults, we have developed the ability to recognise when our bladder is full, and to be able to hold on to urine until we reach a toilet. This means we have control over when and where we will pass urine.
This control is possible because of messages passing between the brain and the bladder, and our ability to interpret these messages. We can learn to use this mechanism to delay passing urine.
The bladder and the urethra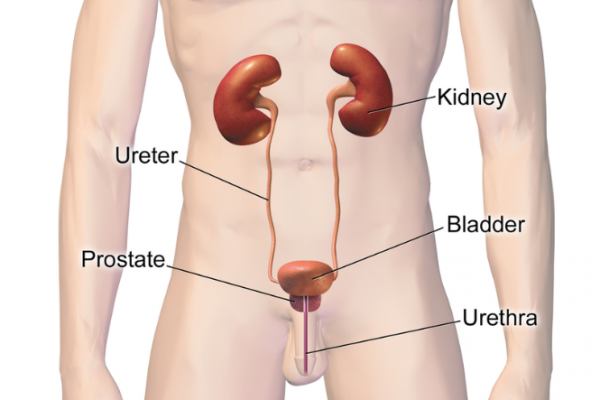 Image credit: BruceBlaus Wikimedia Commons
Structures that help keep urine in the bladder are the pelvic floor muscles and the urethral sphincter.
The pelvic floor muscles help to hold all of the pelvic organs in place. When the pelvic floor muscles are strong, the urethra and bladder cannot move out of place. This helps keep the urethra closed, so urine cannot leak from the bladder.
The urethral sphincter is a band of muscles around the urethra. When these muscles are strong, they squeeze tightly and keep urine in the bladder. When you want to urinate you can relax these muscles.